Bringing Diabolical Visions to life
Evil Genius Productions is owned and operated by Jeff Fowler, an award winning Director, Editor and illustrator, who also designs, sculpts and fabricates wearable masks/cowls.
With over twenty years of film and television experience, primarily focused on editorial and post-production, Evil Genius Productions is well suited to bring your diabolical visions to vivid reality no matter what the scope or scale.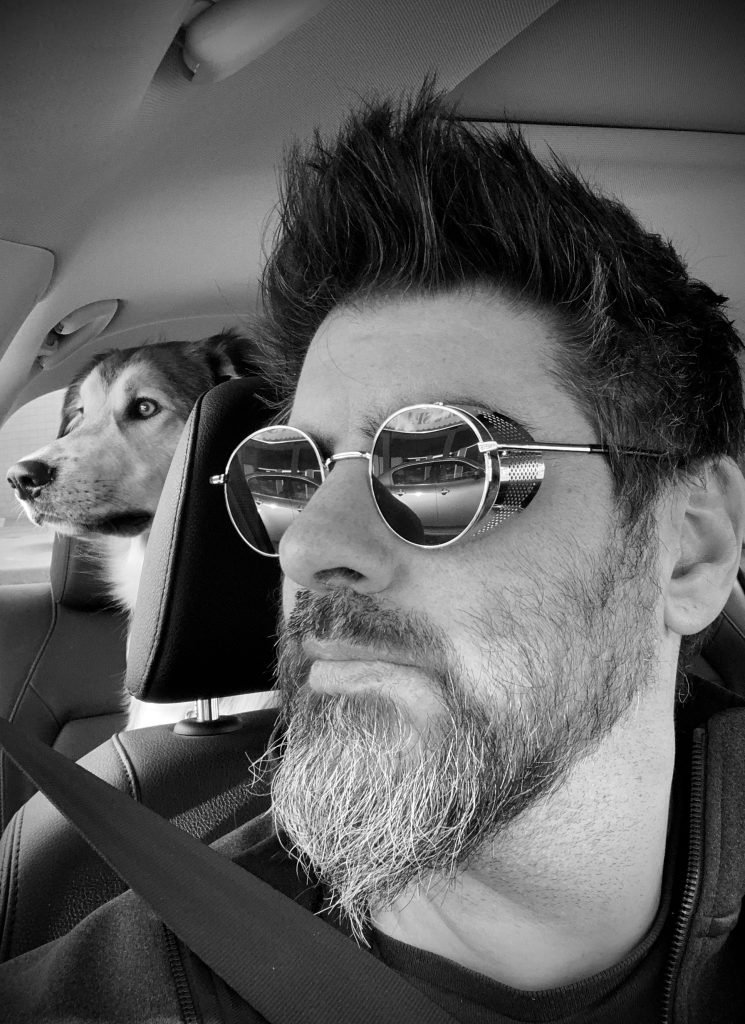 Jeffery Scott Fowler
Director-Editor-Artist
Since childhood, Jeff has had the need to free his creative imagination. At first it was doodles on every scrap of paper within reach or creating intricate plot lines for his transformer collection. Years later he got his hands on a video8 camcorder and all bets were off. From making stop-motion animations with his action figures, to creating mock talk shows with friends, Jeff has always had a project on the go.
He graduated from Humber College's Film and TV Production program in 1999 and after getting his start working with a miniatures and motion control unit at a VFX company, he moved through various other departments both on and off set, gaining a comprehensive understanding of the mechanics of filmmaking.
For the past two decades Jeff has worked as a professional video editor on a variety of shows and projects, while also writing, producing and directing his own award-winning projects.
Fuelled by a simple love of movies and the need to tell entertaining and compelling stories, Jeff continues to bring his grand ideas to cinematic life.